Sustainability in balance with quality, availability and affordability
Van Geloven is increasingly developing its own policy and line of approach when purchasing raw materials, and is less inclined to follow the web of institutions and organisations in the sector in which a certification industry is gradually developing. Our inspiration mainly derives from our company's origin, in which we produce the most delectable snacks using sophisticated methods. In this context, we look for high quality, sustainable raw materials with a strong focus on the availability, affordability and therefore the economic value of these raw materials to our snacks.  

Our views on animal welfare
As of now, our brand Mora – by far Van Geloven's biggest brand - now uses its own animal welfare label called Beter Welzijn [Better Welfare]. This indicates that the meat in our products comes from animals that lived under better conditions than required by the applicable European legislation. In this, we are using a step by step approach to move to this higher welfare level, snack by snack.
We consciously chose to introduce our own label because it is not realistic for us to cover the necessary volume with a single existing certification label and to be able to justify the possible extra cost to the consumer. We follow our own approach, in which we strive for an optimal balance between animal welfare, quality, availability, affordability, safety and the environment. That is why for the Beter Welzijn label, we only use meat from producers that adhere to more stringent standards than the law requires in the area of animal welfare. This meat comes from various 'plus' streams that satisfy the list of welfare criteria we have drawn up.
Our ambition is ultimately to purchase all our chickens and pork at this elevated animal welfare level. After we have taken the total Mora supermarket assortment to a higher animal welfare level, we will take steps for the Mora out-of-home products and the products from our other brands. In this, we begin by focusing on chicken and pork because this is where the issue of animal welfare is the greatest, and this is where we can make a difference/impact.
Aside from our own Beter Welzijn label, we also use the Beter Leven [Better Life] certification label on our brands Van Dobben and Kwekkeboom (beef), and for several private label products for customers who have chosen that certification label.  
Beter Welzijn Chicken
The chicken we use in products with a Beter Welzijn label largely comes from laying hens, which are chickens that have been used to lay eggs and that have at least lived at the free run level (but also free range, organic, etc.). These laying hens come from streams with criteria that exceed legal requirements for living space (at least free run in a barn), stimulation material, natural day and night rhythm with adequate light, and no preventive use of antibiotics. We also use broiler meat for our Beter Welzijn concept. For this, we use various concepts, with slow-growing breeds directed by retail. These positive streams also exceed the legal requirements in terms of natural day and night rhythm with adequate light, and no preventive use of antibiotics.
Beter Welzijn Pork
The pork we currently use in products with a Beter Welzijn label comes from 'plus' streams. This meat comes from pigs that have more living space per pig, more types of stimulation material, and have shorter transport between the farm and slaughterhouse.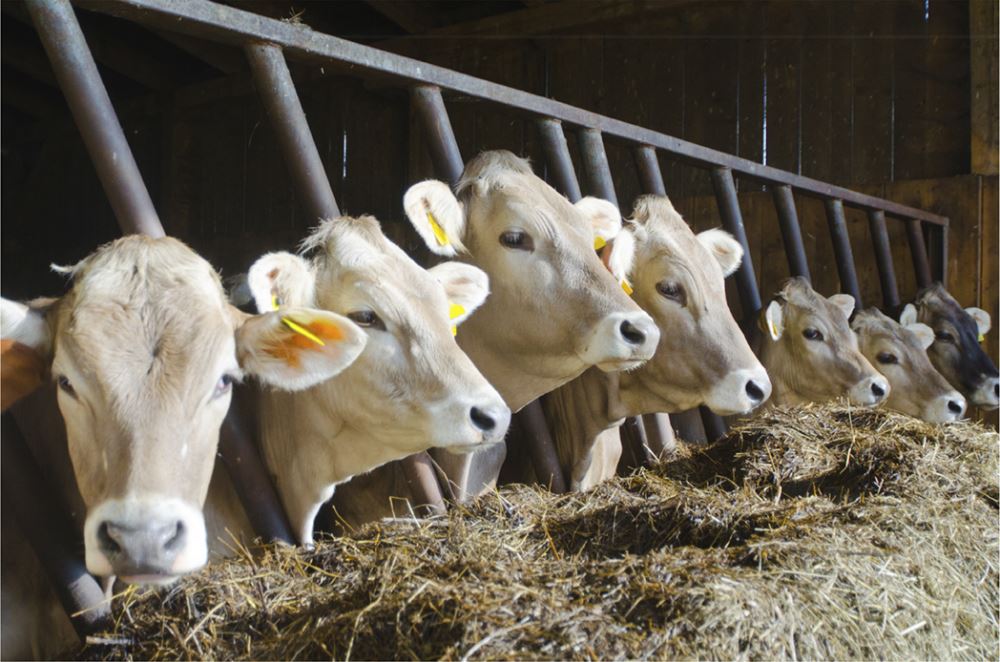 Beef
Virtually all the beef we use for our beef croquettes comes from the EU. Various collaborations have also been started with specific cattle breeds such as Natuurvlees cattle in cooperation with Sligro. These are cows that roam free in nature areas. We also work with Lakenvelder beef under the Van Dobben brand and increasingly purchase Beter Leven beef for Van Dobben, Kwekkeboom croquettes and private label products (e.g. for Sodexo). 
Horse meat 
Van Geloven is still stands behind processing horsemeat in spite of all the attention for recurring horse welfare problems in the media. This is because horse meat has a distinctive flavour that is appreciated in many meat croquettes that have been sold in cafeterias for a very long time. Van Geloven has conducted in-depth investigations at our horsemeat suppliers in North and South America, and we were unable to discover activities at any of these that could be classed as cruelty to animals. Since last year, Van Geloven has also been purchasing horsemeat from a supplier in Europe for use in those of our products that still include horsemeat. This supplier was recommended to us by the NGO 'Eyes on Animals'.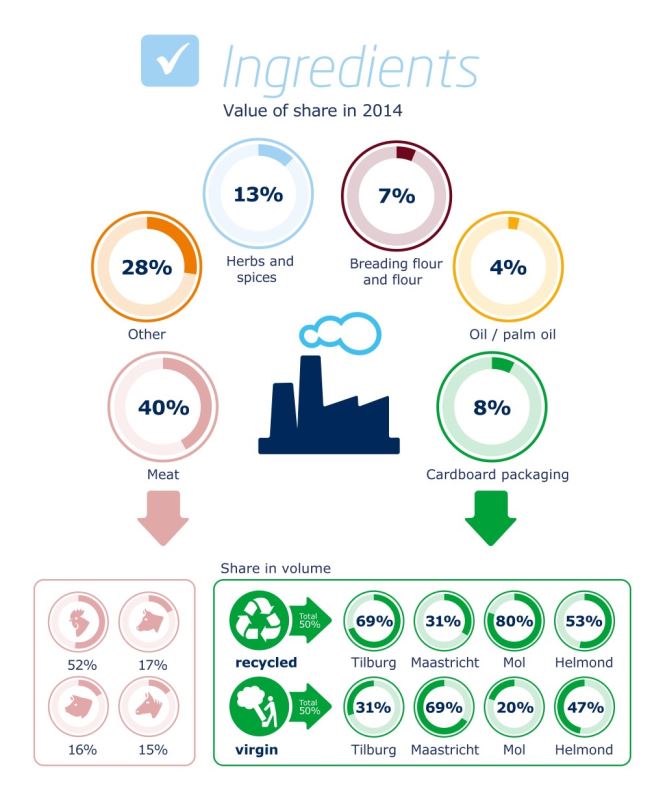 Sustainable cardboard
With respect to packaging, we now purchase in the 'chain of custody' (which means the origin is fully traceable) without everything having to be certified. One example is the folding cartons that we purchase according to the PEFC or FSC certification label; each link in the supply chain is COC certified. If we still had to be awarded the FSC certification label for folding cartons on top of all this, this would be no more than a purely administrative action that would involve unnecessarily higher costs without any added value for the environment. 
Sustainably extracted palm oil
With respect to the oil we use in our snacks, this is entirely of vegetable origin and contains at least 70% unsaturated fat. At the end of 2014, we changed over to 100% Segregated* palm oil for all our palm oil requirements. Since October 2016, we have been RSPO (Roundtable on Sustainable Palm Oil) certified. We are currently investigating whether we could impose the 100% Segregated requirement on our suppliers too, for example in spice mixtures that include oil as an ingredient. 
Code of conduct
To make sure our suppliers remain in harmony with the choices Van Geloven wants to make in its CSR policy, the company drew up rules of conduct in mid-2014 and distributed these among its employees and all relevant business contacts. We are endeavouring to achieve a durable partnership with our suppliers, and we prefer to work with parties that do business in the spirit of these rules. We are getting feedback from the market to the effect that more and more food companies want to operate on the basis of a code of conduct like ours.
Segregated* palm oil means that sustainably produced palm oil is kept completely separate from non-sustainably produced palm oil throughout the entire supply chain.