Organisation
From small individual snack companies to the biggest snack manufacturer in the Benelux
At Van Geloven, our aim is to be consumers' and professionals' favourite snack specialist in the Netherlands and abroad. We not only intend to sell the most delicious snacks, we also want to keep them reliable, accessible and affordable. We set great store by the familiar favourites in our unique range of snacks such as De Bourgondier croquettes, Van Lieshout frikandel sausages, Welten noodle pancakes, Hebro satay and Mora Kipkorn chicken snacks. In addition, we are always able to delight our customers with new snack products for the deep fryer, oven and air fryer preparation.

It all started in Tilburg, Brabant at the beginning of the 1960s when Ad van Geloven discovered just how versatile meat can be. Ad's biggest breakthrough was the introduction of the croquette in 1969. Over the years, Van Geloven has only sought collaboration with manufacturers and brands that want to be the best in their profession and therefore make the best snacks in all categories: Hebro's delicious satay (takeover in 1992), Welten's fried rice and fried noodle snacks (takeover in 1993), Van Lieshout's frikandel sausages (takeover in 2002), the very best stewed meat croquettes and deep-fried meatballs made by Van Geloven, and Mora's exceptional inventions (takeover in 2006). In 2008, Van Geloven launched the 'De Bourgondier' brand which has been marketing the most delectable croquettes and deep-fried meatballs ever since. Values such as quality, turnover, innovation and partnership are very important to all these brands.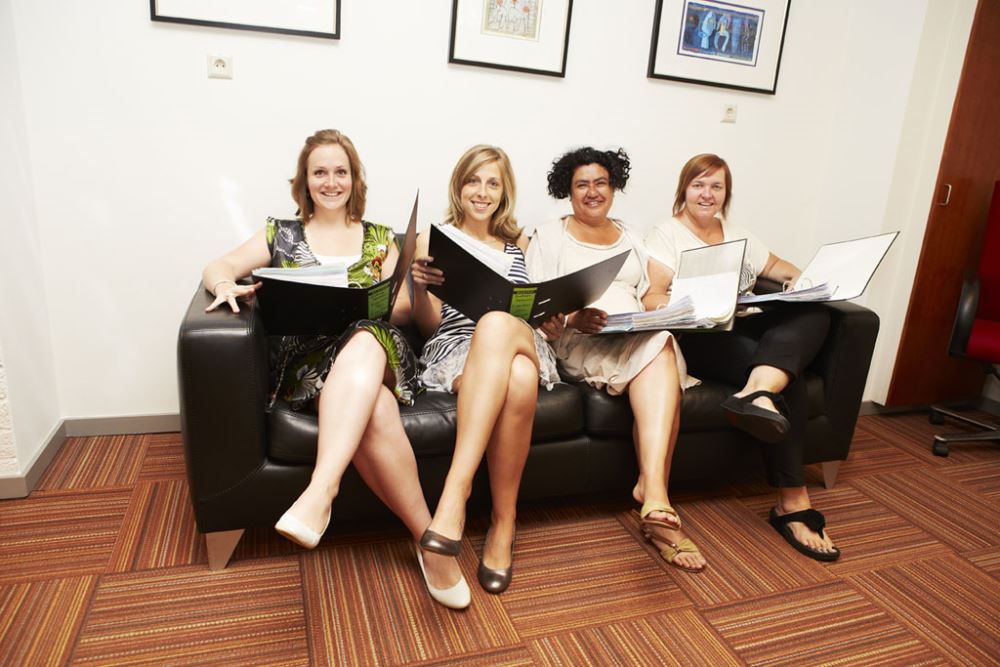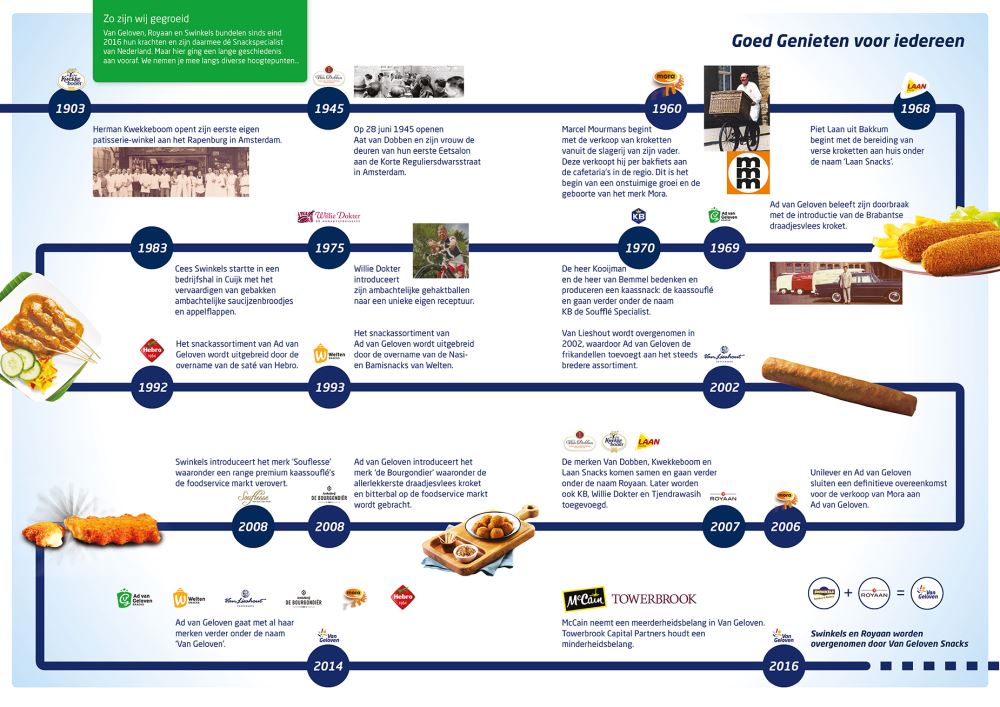 Takeover schedule
After taking over all kinds of companies and brands since 1989, Ad van Geloven BV became an independent company in 2001 through a management buy-out in collaboration with the Gilde Investment Management venture capital company. Two years later, Gilde Investment Management's interests were transferred to Egeria. This company was subsequently taken over by Lion Capital in 2008, which held a controlling interest in the company. Avedon Capital Partners was one of the shareholders as well. These parties made up the board of directors, together with Van Geloven's management. In the spring of 2015, Van Geloven was taken over by the international investor TowerBrook Capital Partners L.P., while its international ambitions have been further reinforced in the past year by the controlling interest that McCain acquired in our company. McCain's global scale and its expertise in frozen snack products will not only strengthen our position in the Benelux; it will also accelerate our international growth towards a European platform. Furthermore, our CSR ambition and programme fits very well with the 'Be Good-Do Good' philosophy and McCain's programme for this. 
Spread across different locations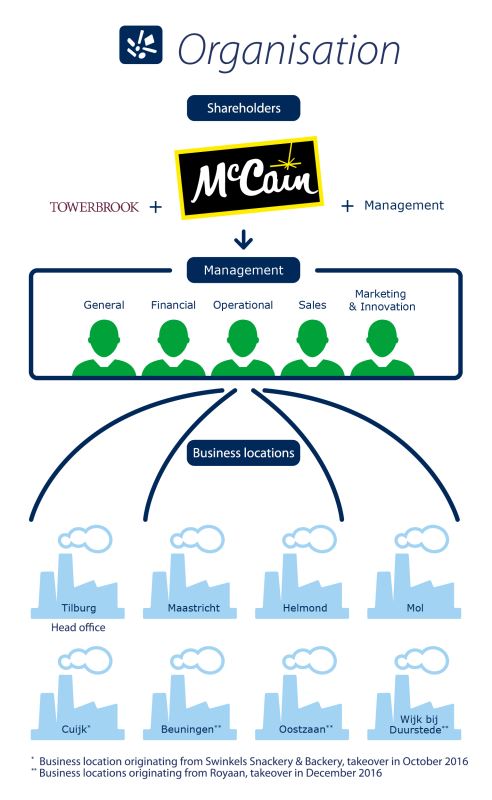 Van Geloven has led the frozen snacks market since the 1960s and now has sales of 195 million euros divided among the retail sector in the Netherlands and Belgium, food service in the Netherlands and Belgium, and export activities. At the end of 2016, the company had 1259 employees distributed over seven locations: Tilburg (head office), Maastricht, Helmond, Mol (Belgium), Oostzaan, Wijk bij Duurstede and Cuijck.