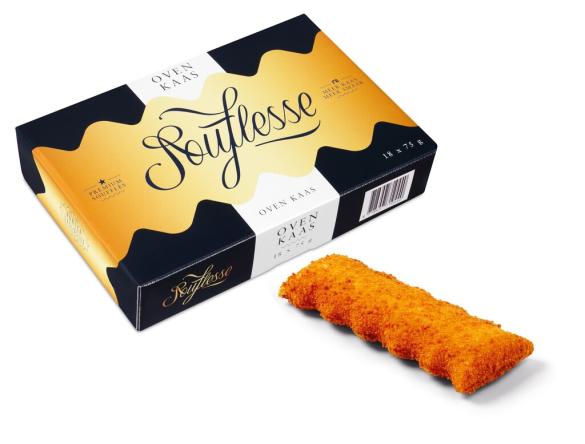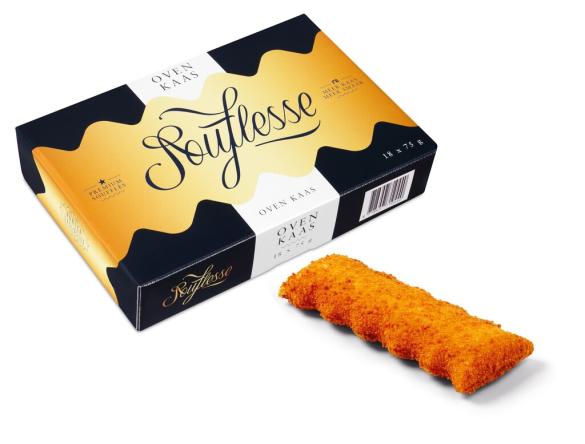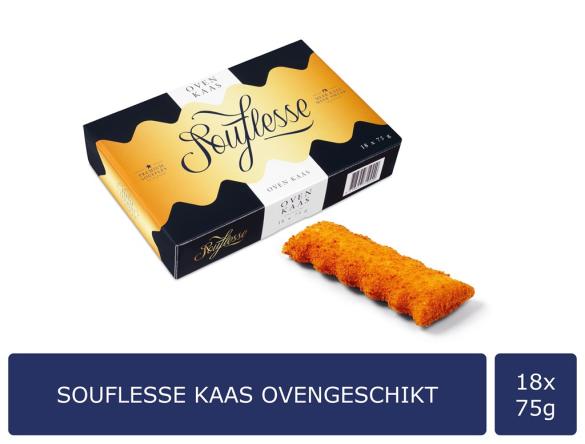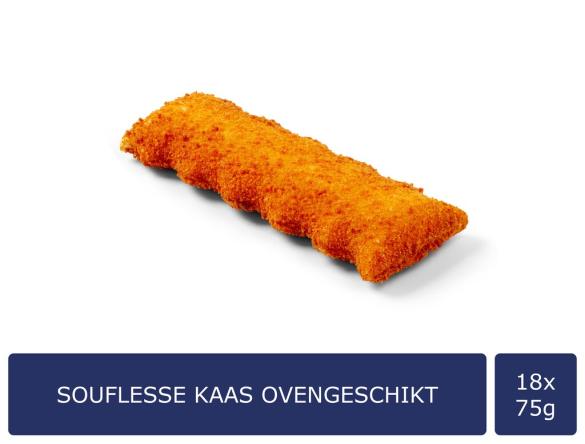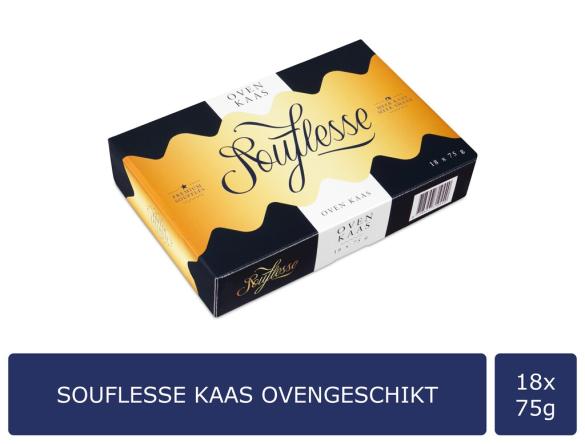 De Souflesse Kaassoufflé Ovengeschikt is een premium soufflé, royaal gevuld met een romige zachte smaakvolle kaas. Door de unieke vorm wordt de kaas gelijkmatiger over de soufflé verdeeld. Zonder friteuse toch dezelfde rijke kaasbeleving!
Preparation advice
Bake in oven
Product 10 minuten afbakken in een voorverwarmde oven bij 225 °C.
Airfryer
Product 8 minuten afbakken in airfryer bij 200°C.

Product is niet geschikt voor bereiding in de frituur!
Nutritional value per 100 grams
Allergens
gluten containing grain
wheat
rye
egg
peanuts
milk
Ingredients
Wheat flour, 25% cheese (milk), water, vegetable oils (palm, rapeseed), starch, salt, thickeners: E1414, E401 and E461, acid: citric acid, emulsifying salt: E452, yeast, emulsifier E471, raising agents: E450, E451, E500, colour: turmeric, annatto and paprika extract, spice. May contain traces of rye, egg and peanut. "E"-numbers are EU approved additives.
Also tasty