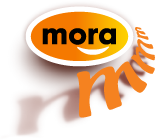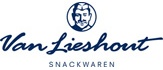 Mora – the snack inventors
With its delicious snacks, Mora targets both consumers and professionals. As the snack inventors Mora introduced all kind of innovative snacks. From delicious finger food, up till frikandel sausages, croquettes, fried bami noodle snacks and spring rolls. The latest Mora innovations are the tasty finger food concepts Chick-ins and Happas®.
Ad van Geloven
Ad van Geloven has been a snack specialist for over fifty years. We focus on the professional market with the original stewed meat croquette from Brabant, to an authentic recipe. Our range includes many other products!
Welten
As a market leader in oriental snacks, Welten Snacks guarantees the best fried bami noodles and fried nasi rice products in the professional market.
Van Lieshout
Van Lieshout Snacks is the flavour-maker and market leader in meat products. As the ultimate frikandel sausage specialist in the Netherlands, we offer various types of frikandel sausages, as well as hamburgers and meatloaf products for the professional market.
Bourgondiër
The Bourgondiër is considered the very best stewed beef croquette in the Netherlands for the professional market. Traditional, well-filled and full-flavoured: that is typical of De Bourgondiër.
Hebro
Hebro provides consumers with satay, croquettes, pastry snacks and spring rolls. With Hebro pork fillet and chicken fillet satays, consumers select delicious chunks of meat in a tasty, spicy sauce.